Financial Planning Seminar at Inspiria Enterpise India Pvt. Ltd.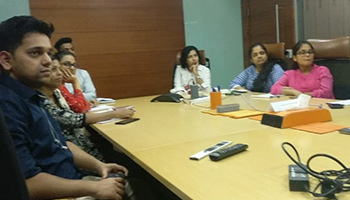 A great kick start to an awesome year as we got the chance to interact with some astute professionals from
INSPIRA ENTERPRISE INDIA PVT. LTD.
(Andheri Branch).
We are grateful to Sonali Patil, Senior Manager HR Dept who helped us conduct AFS Gurukul workshop at their corporate office.
Financial Planning Seminar/Workshop can be fun with fantastic interaction and such was the case when we saw really good engagement between our experts and the crowd who were attending purely to demystify the myths about Financial Planning.
Our experts were left surprised when young guns as old as 21 years were ready to learn to invest and willing to understand more about the different types of insurance plans.
Overall it was really motivational for all our experts to see such overwhelming response from the crowd who were so keen on defining the goals of their lives and needed good security plans so that they can experience life to the fullest.
Event Images